Best Jobs in France for American Expats
Best Jobs in France for American Expats
Looking to find a suitable job in France as an American expat is hard, no question about it. France is notoriously famous for its lack of ability to recognize and accept a foreign workforce. Still, there are ways to find a job. Because this is a challenging process, you should be prepared. The French economy has proven to be most resilient to recent pandemic problems, unlike some other European countries. As the second strongest European economy, France offers some great perks to their workforce. In this article, we will discuss the best jobs in France for American expats and share tips on how to get one successfully.
What to expect when finding jobs in France for American expats
Language is probably the biggest barrier when trying to find a job as an American expat in France. To succeed in your quest to find a suitable job, it is of the utmost importance for you to know french. Being fluent in the French language not only means finding your dream job but also means that you can easily communicate and thoroughly enjoy what this beautiful country has to offer. Enrolling in French language courses before you start looking for one seems to be the best idea. On the other hand, French people often find their jobs through acquaintances and friends. Here are some fields that are most popular:
· hospitality
· automobile production
· banking
· shipbuilding
· telecommunications
These are some of the general sectors that need a workforce. Finding a job in some of them could prove difficult. When moving internationally for work, you should follow those countries' guidelines. Having a valid work permit is the only way to get a job legally in France, so you are expected to have one.
The best job in France could be housekeeping
Wealthy residents of France, mainly from the most affluent parts of the country, are hiring native English speakers. This is due to the job assignments they are offering. Most of the time, they look for people ready to help out with their houses, estates, and yachts. If the south of France is your vision of a perfect job destination, then this could be the right job for you. Housekeeping is very popular with American expats who like spending time in a workplace of affluent people. This is considered to be a summer job with a good salary.
English teacher and translator for American expats
One of the most common jobs you can choose as an American expat is the one of an English teacher. This reasonably straightforward job doesn't require you to sit in the classroom. You can always have online classes. Probably the most challenging part of this job is learning French. It could be a great start for you if you are familiar with it or know some words and phrases. Another exciting job position could be a translator. Though more versed in French than teachers, being a translator is a harder job. With the help of modern programs, language barriers are not that insurmountable anymore.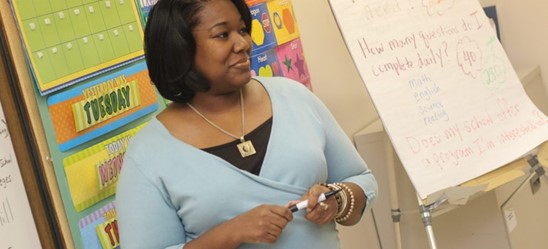 Freelancing for American expats in France
An ever-growing job position, being a freelancer in France has many benefits. Not only do you get to choose which of the beautiful cities or places you want to visit, but you can also live in them. Being a freelancer means you will have freedom of choice in that matter. On top of that, if editing and writing are your forte, this could be a perfect spot for you. France is well known for its ways of giving an imagination spark to your ideas and senses. Freelancing will give you the best opportunity to work in and visit France at the pace most comfortable for you.
One of the most interesting jobs you can apply for as an expat is being a ski instructor. French mountains are rich and fertile soil for winter sports and activities. If you are versed in any of them, finding a suitable job can be a breeze. Moving to France in winter can be tricky, though. Although knowing some French in this job is good, it is not necessary. Your ski skills and communication with children are more important. If snowy mountains and accommodating tourists is your passion, this could be a perfect seasonal job option.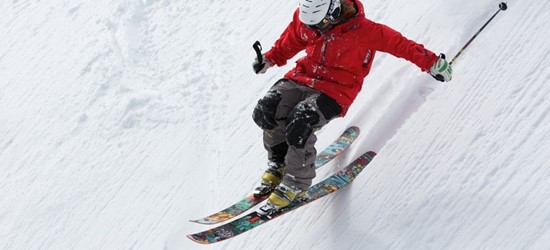 American expats in France can be bartenders
Being a bartender is a perfect opportunity for you to start working in France. This job can open many doors and establish new communications. This extremely popular job position gives you a chance to learn French very quickly. You will be surrounded by it daily. On top of that, you will get to experience the French culture and nightlife. This job is most suited for young and passionate individuals. If you are one of them, then you will need the help of experts in moving business. Contact a moving company such as movingtransparent.com to get your estimates and quotes, and move to the city of your choice.
The best job for expats could be babysitting
If you are looking for a flexible job that can go along with your studies or other jobs, then babysitting is right for you. Many of the French families that are offering a job are looking for English-only or bilingual nannies as well. This is an excellent opportunity to learn French because being surrounded by kids means you learn as fast as they do. Often, these families are paying good money for this side job. On top of that, you can experience the daily life of French people firsthand.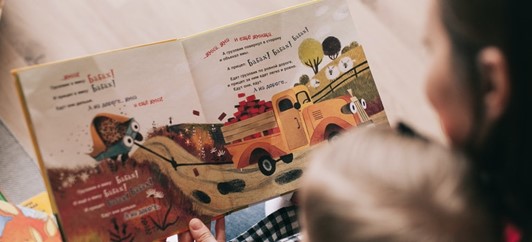 Moving to France as an expat
Are you looking to move to France for work or study? You will need professional help when starting this challenging endeavor. Contacting a mover company and acquiring their services could be a good start. A punctual, fast and reliable mover company can ease the stressful task of moving to a foreign country such as France. Contacting a few moving companies and asking for their moving quotes is a great way to calculate the costs of the process right away. These moving quotes will prepare you for the long journey ahead.
Finding the best jobs in France for American expats can be tricky. By breaking the language barriers, you can find more freedom to engage in job positions such as bartender, English teacher, or freelancer. There are a lot of other job positions that you can go for as well. The bottom line is that France is a land of good opportunities for seasonal and regular jobs. You will have to prepare and be willing to learn their language and culture, which you will undoubtedly do when exploring this beautiful country.