Simple Tips for Keeping in Touch After Moving Abroad
Simple Tips for Keeping in Touch After Moving Abroad
You, like many others, have taken a brave step and decided to move abroad. It's an exciting time to start something new and explore a different culture. But, as exciting as it may be, it can be daunting to think about the people you'll be leaving behind. Moving away from home doesn't mean you have to lose touch with your loved ones back home, though! With all the technology available today, staying connected to the important people in your life is easier than ever. With a few simple steps, you can make sure you never feel too far away from your family and friends. You'll learn the different ways of connecting and why each one is important. You'll also discover practical tips for keeping in touch after moving abroad that will make conversations easier and more meaningful. So, if you're feeling lonely and homesick, you'll know exactly what to do.
Even though you may be far, there are still ways to make sure you're spending quality time with the ones you love. Therefore, your first priority is scheduling quality time with them. It is not enough to simply leave it up to chance; you must figure out ways to find time in your busy lives to truly sit and be together (while not really together). Remember, it's important to be respectful of their time and to be as clear and concise as possible. Start by asking them if they have any prepositions and compromise until you've found a timeframe that fits you both.
The critical thing to remember is to make sure the time you do spend together is meaningful. Prioritize conversations, ask questions, and be an active listener. This will help to make sure that your relationship is not only surviving but thriving, even if you are not in the same place.
Sometimes to truly focus on keeping in touch after moving abroad, you must put down quality time in your schedule.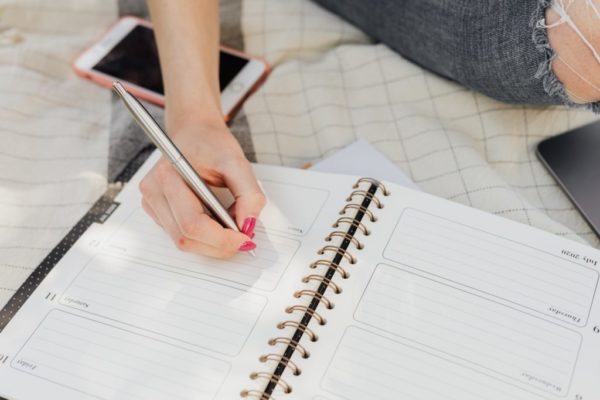 Utilize the Various Advantages of Technology
Thanks to technology, staying in touch with your family and friends is possible no matter where you are in the world. Video calling is one of the most popular ways of keeping in touch after moving abroad. This type of conversation is great! It will allow you to see the person you are talking to, their expressions, and the world around them. It will almost feel as if you are truly by each other's side.
There are also other options, such as social media platforms like Facebook and Instagram, which allow you to share photos and videos of your new life abroad and stay connected with those back home. Additionally, for a more private approach, you can use messaging apps to send texts, voice messages, and pictures back and forth. So, no matter how far away you are from home, with the help of technology, you can still make sure that your loved ones are never far away from your heart.
Celebrate Special Occasions Together
No matter how much you may have followed various tips for calculating moving expenses, you'll still need to keep an eye on your budget. Therefore, it is only natural that you will not be able to travel for each special occasion. And it's never easy being apart from your loved ones on such special days. Luckily, there are many ways to stay connected and celebrate even when you're miles apart. You can start by planning a special video call with your loved one on the day of the occasion. Make sure to dress up and decorate your space to set the mood. You can even plan a surprise virtual party with friends and family! Send out invitations, plan activities, and have each person bring their favorite dish to share virtually. Remain creative and find different ways to connect.
Sharing special occasions is a sure way of strengthening your strong bond.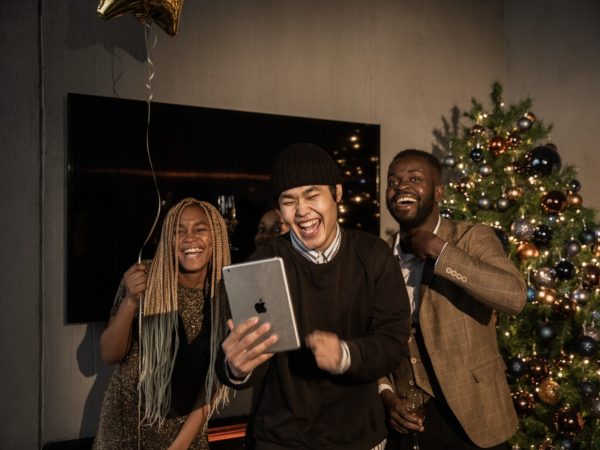 Share Your Everyday Experiences
It's so important to let those special people in our lives know that we care, even on the most ordinary days. You can show your family and friends you love them in little ways every day. It doesn't have to be anything big or expensive; it's the thought that counts. You could call a friend or family member to let them know what you're up to or send them a funny video you've seen. Just remember to reach out to each other whenever you need comfort. Showing up for our loved ones is incredibly important and will only strengthen your relationship. It could be something as simple as sending a text or an email just to check in and see how they're doing.
Sending physical mail is a great way of keeping in touch after moving abroad. Yes, it may take some time, but it should be included in your to-do list for when you move abroad. You can start by sending physical letters or postcards to your loved ones back home. Write about what you're experiencing abroad and what you miss most, or simply share updates with them. You may also want to send small gifts like locally made art, food, or trinkets that remind you of your new home. This is a great way to introduce them to the culture and environment you're also getting used to. Furthermore, if you know your loved one needs some comfort, you may even prepare a care package that will brighten their day. 
Even the smallest of gifts can create the widest of smiles.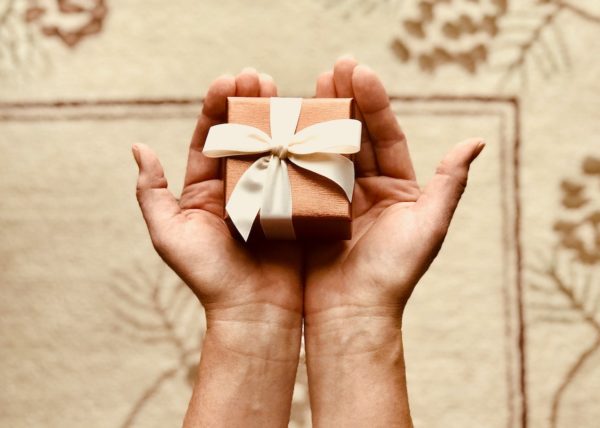 Take Advantage of Travel Opportunities
Keeping in touch after moving abroad is challenging, and sometimes you truly need to physically see the ones you love. So, if you feel it is time and your budget allows it, take advantage of such a travel opportunity to give the ones you love a big hug. And this will also help you feel a lot less homesick! Make sure to spend quality time with the people you love when visiting back home. Put your phone aside and focus on creating memories you will keep even when you return to your new home. If you are able to, bring with you little trinkets you can give away. This way, they'll know you've had them on your mind even with such a distance between you. Furthermore, it will remind them of you even when you're far away.