Top Cities in France for American Expats
Top Cities in France for American Expats
Residing in France is a fantastic option for expats. When you imagine France, you most likely envision the France of your fantasies. Dreams of a place rich in heritage and traditions, delicious cuisine and wine, magnificent mountains and beaches, a dynamic multicultural metropolis, or tiny picturesque towns and villages may be among them. Of course, you are correct in every way! France possesses all of these things and much more. There are several factors to consider before relocating to France. You must know what you're searching for to select the city in France that best fits you! We researched to rank our top cities in France for American expats.
Toulouse Is Ideal for Families
A fantastic location for young, energetic families seeking an exciting and vibrant lifestyle with first-rate educational opportunities for their children. Toulouse is popular with the French and is frequently rated the most attractive location to live in France. Toulouse is France's fourth biggest city, and it is known as La Ville Rose (the pink city) because of the color of its rooftops and bricks. This southern French city is the heart of the French aerospace sector, with major worldwide corporations such as Airbus and Intel based here. Similarly, there are excellent alternatives for international and bilingual schools, as well as a large number of expat families to interact with. Toulouse is well-known for its education, having several institutions, which include one of the biggest outsides of Paris. Toulouse is a city that values education, research, students, and scientists. There's also the advantage of a warmer temperature and the possibility of exploring Italy or Spain with a quick drive or train ride.
Paris Ideal for Nightlife and Culture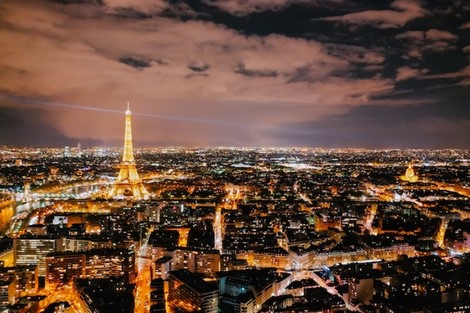 It's hard to build a ranking of the top cities in France for American expats without including Paris. Yes, it's pricey, crowded, and often overwhelming, but you're also located in one of the world's cultural capitals. Seeing world-famous sites on a Feb morning when no other people are there is a rare treat reserved for all of us who have decided to live abroad. There will be many work prospects for English speakers in Paris, as well as various international school alternatives. There's a reason Paris is known as "The City of Lights" – imagine yourself going through the streets, lighted by neon lights from numerous clubs, full of anticipation for the night ahead.
This lovely city is well-known for its cultural offerings, which include the Eiffel Tower, the Louvre Museum, the Pompidou Centre, and much more. Aside from all of this beautiful history, those who enjoy the excitement of going out will be glad to learn that Paris is indeed the epicenter of France's nightlife. And, including over 4,316 bars to pick from, there is sure to be something for everyone. If you are moving abroad for a job—specifically to France—you will almost certainly be based in Paris, and you will need to think about this decision, and you will have many things to do before relocating.
Lyon Is Ideal for Foodies
Lyon was ranked 16th in Europe and 30th worldwide by the Economist Intelligence Unit. Many French people truly believe that Paris is their top city. Lyon is an interior city nestled between two lovely rivers, the Saône and the Rhone, about three hours from the coast. Living in Lyon, you can expect a pleasant, long summer that lasts from May to October, with significantly warmer winters than you're used to. Lyon's gastronomy is distinguished from most of France by its comfortable and charming 'bouchons.' Bouchons are historic, family-run restaurants that provide delicious Lyonnaise cuisine dating back decades. This French custom is so vital in Lyon that the L'Association de Defense des Bouchons Lyonnais verifies those bouchons that fulfill its authenticity requirements each year, so you know you're getting the real deal. Superb cuisine, fantastic wine, and a wealth of history and heritage. This central French town is located in the Auvergne-Rhône-Alps region in the southeast, and you can easily take a weekend trip to Switzerland or Italy. You're on the outskirts of the Beaujolais wine country, in the homeland of Paul Bocuse, one of the world's most famous French chefs. What type of meals might you expect to find on Bouchon's menu? Some foods could surprise you:
Grattons (pork scratchings) – Served as an appetizer, spiced with salt, pepper, and vinegar.
Lyonnais saveloy (cooked cured sausage) – Although this delicacy is currently made with swine flesh, it was initially made using pork brains. Good luck!
Quenelle – This is regarded as the pinnacle of Lyonnaise cuisine. These are dumplings made of minced fowl or fish coated in breadcrumbs and placed in the shape of a sausage.
Bordeaux is Ideal for Retirement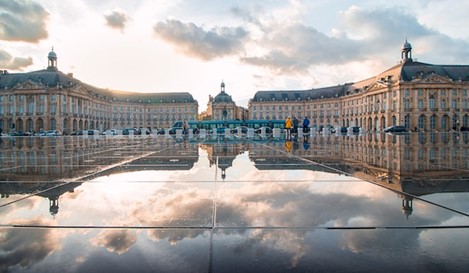 Good recreational areas, excellent infrastructure, wine, cuisine culture, fantastic year-round entertainment, and gorgeous architecture are just a few of the reasons many expat seniors fall in love with Bordeaux. Bordeaux is an excellent choice for an active retiree. If you want to be able to swim in the Atlantic in the summer and ski in the winter, as well as attend entertainment events all year, you should look at Bordeaux. You will not be bored. Bordeaux provides seniors with the opportunity to live a well-balanced lifestyle that is unhurried and well-paced, with a youthful, energetic student population adding life and excitement to the city. It has a higher standard of living, pleasant weather, and a cheaper living cost than the larger cities of Paris and Lyon.
Nice is Ideal for Beaches
Nice has a lot to offer expats who are migrating to the area. You'll have plenty of free time to visit the French Riviera because you won't be restricted by employment. Because of its central location, Nice is an excellent starting place for this, as advised by our consultants from allseasonmovers.com. If you want to explore the Mediterranean, Nice is the place to be. Direct ferries are available to Corsica, Bastia, Ile Rousse, and many other destinations. Also, there are art museums, including one in the city dedicated to Matisse and another in the nearby town of Antibes, as well as local craftspeople, including glassblowers and painters.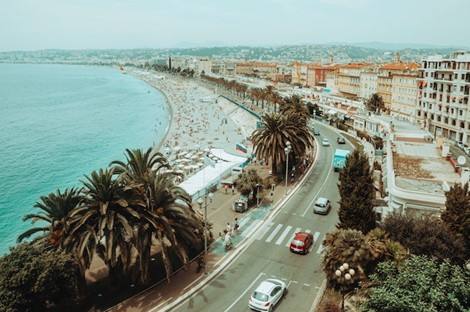 Nice and its surroundings have a lot to offer art enthusiasts. Nice is an excellent choice if you appreciate fine cuisine and wine, which virtually goes without saying. There are many typical French restaurants in the city, but there are also Mediterranean and Italian influences. Expect a lot of seafood and pasta, which are unusual for other French cities. A perfect day in Nice should begin with a trip to the market. The Cours Saleya is indeed the spot to be in the Old Town. You'll find all the fresh products, fruits, veggies, and flowers you'll ever need there. After you've finished shopping, you should head to the beach and explore the surrounding area. Villefranche-sur-Mer is one of the greatest sites to do so. It's a gorgeous coastal hamlet with yachts anchored along the coast that appears right out of a 1940s Provence picture. When you return to Nice, you may unwind with a few cocktails at Promenade des Anglais. You may even satiate your rising hunger at one of the numerous restaurants along the route. You may spend the remainder of the evening resting with a few beers there. If you don't want to finish your evening there, you might go to the old town and see where your night takes you.
Conclusion on the Top Cities in France for American Expats
There are many more top cities in France for American expats that are featured in our guide. The only way to truly discover your ideal place is to go there yourself. So, if you're searching for a place to move to France and are serious about it, travel to the chosen region, connect with local expats, join forums, and ensure that you understand the town well and believe it's suitable for you before you invest in any property.