How to spend your first weekend after moving to France
How to spend your first weekend after moving to France
Wondering how to spend your first weekend after moving to France? It shouldn't be a tough one. Here you'll see a selection of France's finest.
By deciding to move to France, it's safe to say you've done yourself a tremendous favor. We guess you already know that moving to France is an effort that pays off. One thing we couldn't assume (even with all our psychic powers), though, is where in France you've chosen to start fresh. That's why, in this text, we've decided to (quickly) cover every corner of this beautiful country. Well, every corner might be an exaggeration (more than it already is, in the everyday use of the word). Let's say it like this: wherever you've moved, you won't be a long drive away from at least one of the beauties France has to offer that we're going to list here. In the article below, you'll find our selection of ways to spend your first weekend after moving to France. Whatever you choose to do – there's no doubt you're going to have a wonderful experience.
How not to spend your first weekend after moving to France
We'll try to be quick here. To make sure that your first weekend in France doesn't involve you being helplessly drowned in unopened boxes, you'll need to find a way to get settled in the most efficient manner available. In other words: you need some good relocation tips.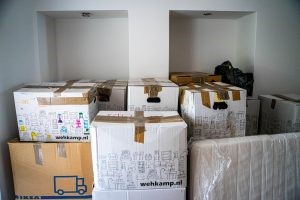 To make sure you're not spending your first weekend in France drowned in housework, find some helpful tips on moving in.
Since this article, by its purpose, isn't about packing, unpacking, or other moving tips, you might want to check out what the folks at US Moving Experts have to say. Being well-equipped with quality relocation tips is something you'll find pretty helpful. You'll thank us later. Now, let's talk business.
Tour along the coast of Normandy and breath in some history
We probably don't need to mention the historical significance of this region. Its beautiful coastline, stunning castles, and the overall feeling of standing where the course of history was changed probably far too many times (and with far too many casualties, we must add). While you're visiting the gorgeous beaches along Normandy's coast, don't forget to pay tribute to all the young men that have lost their lives right there by burying a lighted candle in the sand. It's an experience beyond words, so it's best we stop right here.
A romantic weekend on the famous Côte d'Azur
We all know international moves can sometimes be a pain, and you need to reward yourself after the whole ordeal. If you're moving to the southern regions of France, this might be an ideal destination for a romantic weekend. Tropical beaches, fantastic wines, a major film festival, and casinos. Okay, that last bit might not impress most folks. Anyway, who could possibly want more? Oh, wait, we almost forgot charming hill-top medieval villages. Just imagine standing on a balcony overlooking the Mediterranean Sea, chatting with your loved one(s), waiting for everyone to get ready so you can go out and enjoy the greatest hits of French cuisine. How does that sound?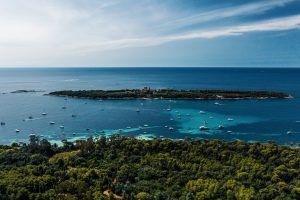 A romantic weekend on the Côte d'Azur is the best possible solution if you're moving to Southern France. Sights like the one in the picture above are more than ordinary.
Burgundy, a place for wine aficionados
Okay, we guess the term wine aficionado is a bit dull, but wine lovers might sound kind of unprecise (you know what we mean). If you're moving someplace near or around the central part of the country, and you're a wine enthusiast, you're in for a treat.  You'll have the time of your life cruising Burgundy for the weekend. A glass of Pinot Noir or Chardonnay? A whole bottle? Alright, a bottle of Pinot Noir, coming right up. Silly jokes aside, wines aren't that cheap in this region, just so you know. But, if you want the best – you'll get the best.
A tour guide might also come in handy (preferably one that can drive). When you were planning your move here, you relied on professional assistance. When you are hiring international movers, it's essential to get the best help you can get. As we've mentioned near the beginning, you don't want to waste time you can spend with your loved ones enjoying your first weekend in France, by dealing with some issues concerning your relocation. Similarly, you don't want to wander blindly, miss important sights, and get frustrated while exploring Burgundy. Thus, rely on professional help once more and find a guide to show you all the wonders of this region.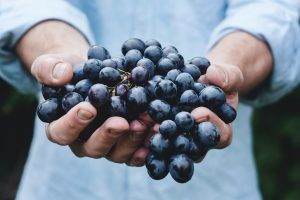 Don't miss to tour Burgundy and try out probably the best wines you'll ever get to try. Also, be ready to loosen up the old wallet.
Last but not least, we'll talk about Dordogne. As you may have noticed, we couldn't find a spot for Paris on this list. Maybe it's better you visit some parts that tourists do not plague. If you're relocating to the southwestern part of France, visiting the region of Dordogne might just do the trick for you. It will be a special treat for (pre)history buffs. There are over two hundred discovered Paleolithic sites in the Vézère Valley. Now, isn't that something? A trip like that can give you a perspective of what life looked like back then. Ever heard of the Lascoux cave? That's where archeologists found one of the oldest pieces of artwork discovered yet. Also, the region is abundant with beautiful natural landscapes, so there's pretty much no going wrong with choosing Dordogne as the backdrop of your first weekend after moving to France.
These have been some of the places perfect for you to spend your first weekend after moving to France. With a beautiful country like France at your disposal, we're sure you won't have trouble picking the right option. Whatever you choose – you're bound to strike gold. Hopefully, you'll get to visit most places on this list during your lifetime. Whether it's the wine, beautiful coastline, or fascinating history, France has got it. We're sorry we didn't mention Paris; we figured you already know too much about the subject, and it was kind of too easy to talk nice things about Paris, it really was. Anyway, we hope your relocation goes smoothly, so you get to enjoy your first weekend in France in the best possible manner.