Guide to Choosing the Right NYC Suburb for Your Expat Journey
Guide to Choosing the Right NYC Suburb for Your Expat Journey
New York City, often termed the "City that Never Sleeps," pulses with an unmatched energy. From its iconic skyscrapers to bustling streets, the vibrant essence of NYC is palpable. Yet, beyond the city's core lie its suburbs, presenting a harmony of tranquility and metropolitan charm. Choosing the right NYC suburb for your expat journey can offer a balanced mix of urban conveniences and tranquil retreats. Living in these suburbs brings the benefit of spacious homes, green parks, and a sense of community without completely parting from the metropolitan buzz. The diversity in these suburbs mirrors that of the city itself. Different cultures, cuisines, and traditions come together, offering a global experience in a more relaxed setting. Choosing a suburb near NYC allows expats to enjoy the best of both worlds, blending the city's vibrancy with the charm of suburban life.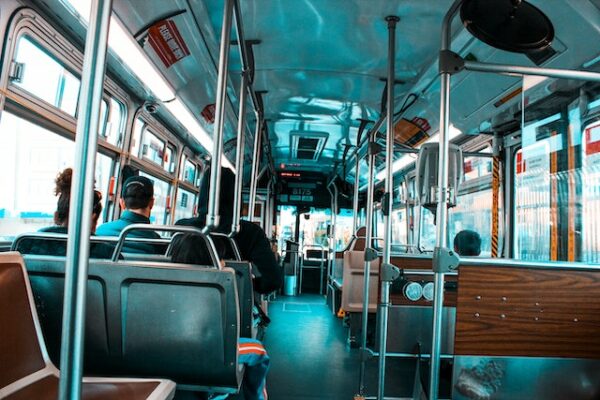 Key Factors to Consider When Choosing the Right NYC Suburb for Your Expat Journey
Selecting the best suburban fit near the bustling life of NYC requires careful evaluation of multiple factors. To guide you through this process, here is a list that targets the crucial elements you should consider:
Proximity to Manhattan and Public Transportation: Accessibility is vital. Opt for suburbs with good rail and bus links, ensuring a seamless commute.
Cost of Living and Housing Options: Assess the average housing prices and daily expenses. Compare suburbs to get the best value for your money.
Presence of International Communities and Cultural Hubs: Seek areas with thriving international communities and cultural centers that offer a touch of home.
Quality of Public and Private Schools: The academic future of your children is paramount. Research the school ratings and reviews for both public and private institutions.
Crime Rates and Neighborhood Watch: Safety First! Check crime statistics and the effectiveness of community-based safety programs in potential areas.
Employment and Business Opportunities: Consider suburbs that offer job prospects in your field or support entrepreneurial endeavors.
Evaluate and consider these factors and ensure you pick the ideal NYC suburb that aligns with your needs and expectations.
The Tranquil Beauty of Greenwich, Connecticut
This serene retreat balances lush green parks with scenic shorelines. Strolling through its streets, one can't help but admire the beautifully preserved historic homes and the gentle waters of Long Island Sound reflecting the vast skies. This tranquility, however, doesn't come at the expense of connectivity. Greenwich's strategic location ensures that residents are merely a train ride away from the heart of Manhattan, making it an optimal choice for those with professions anchored in NYC's bustling business hubs.
But the beauty of Greenwich isn't just skin-deep. Over the years, expats from various corners of the globe have found their niche here, adding to the cultural tapestry of the town. This mix of nationalities brings a wealth of international eateries, festivals, and community events. The presence of global voices and experiences provides a cosmopolitan feel harmoniously blended with the town's inherent charm.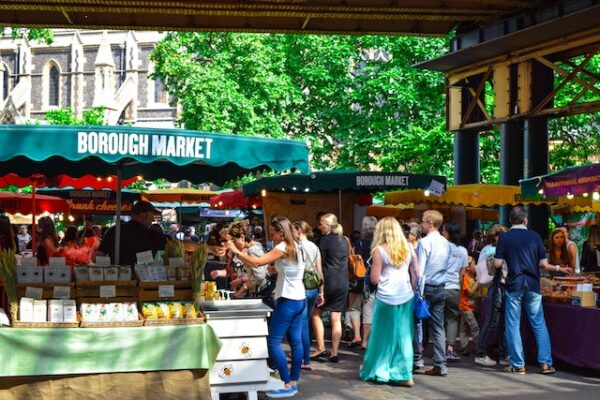 Experience the Coastal Charm: Port Washington, Long Island
Port Washington offers an alluring blend of coastal beauty and vibrant community life. Its shores stretch invitingly, with beaches and parks dotting the coastline, providing residents with ample spots for relaxation and recreation. The gentle whispers of the sea breeze and the rhythmic lull of the waves accentuate the area's peaceful nature.
Yet, tranquility doesn't mean monotony. Port Washington is abuzz with community events, from seaside festivals to local festivities and farmers' markets, fostering a sense of belonging among residents. Port Washington doesn't compromise on connectivity. Its commuter train services provide efficient travel to the heart of NYC, making daily commutes or occasional city trips hassle-free.
From a financial perspective, the typical home in Port Washington is valued at $1,072,000, reflecting a growth of 0.5% in the past year. AreaVibes.com gave the region a livability score of 79, which is higher than 92% of areas, making it more desirable.
Soaking in the Waterside Views: Hoboken, New Jersey
Lodged along the Hudson River, Hoboken has spectacular Manhattan skyline views that leave an indelible mark on every resident and visitor. This picturesque backdrop paints a canvas of serene beauty, perfect for those who relish the harmony of cityscapes and waterfront tranquility. The city's vibrant nightlife and thriving young professional scene create an electrifying atmosphere.
Hoboken parks like Pier A and Sinatra Park are perfect for nature lovers. These green spaces offer recreation, picnics, and views of the Hudson River.
Commuting from Hoboken is a breeze, thanks to its excellent transportation infrastructure. PATH trains, ferries, and buses connect residents to Manhattan and surrounding areas seamlessly. This accessibility has spurred significant growth in Hoboken's population. As vanexpressnj.com reports, over 10,000 new residents have moved to Hoboken, marking a remarkable increase of +20.8%. This influx speaks volumes about the town's allure for newcomers.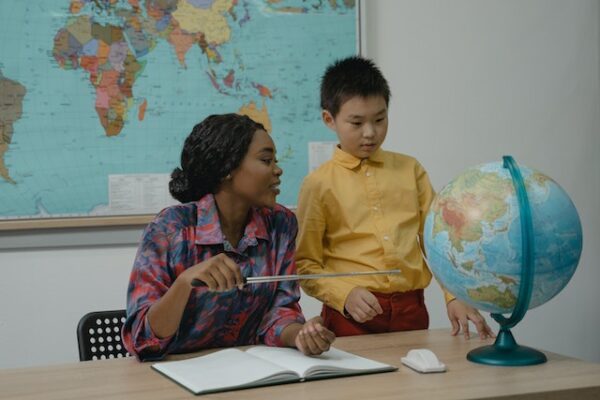 Why Paramus is the Place to Plant Your Roots
When choosing the ideal suburb near NYC for your future, Paramus emerges as an exceptionally enticing option. One of its most compelling features is its remarkable affordability. In a region where home prices can often reach astronomical figures, the average Paramus home value stands at a more reasonable $867,000, showing a modest 2.9% increase over the past year.
The Paramus Public School District boasts 100% of licensed teachers, with 84.8% having three or more years of experience. The student-to-teacher ratio is lower than the state average at 11:1, ensuring students receive personalized attention. Academic excellence is evident, with 68% of elementary students performing at or above proficient levels in reading and 70% achieving the same in math.
In addition, Paramus offers a plethora of rich shopping experiences. With multiple malls, including the famed Garden State Plaza and many boutique stores, shopping enthusiasts have ample venues to explore the latest trends or find unique items. The town's lively community events and gatherings foster a sense of belonging, making it easy for newcomers to integrate and establish connections. If you find these reasons compelling, perhaps it's time to make Paramus your new home. Hire movers and make your relocation a seamless experience. You can let professionals handle it, leaving you free to embrace the exciting new chapter that Paramus has to offer for you and your family. Your journey to a vibrant and enriching suburban life can start right here.
Exploring Historical Elegance: Rye, New York
Rye, New York, embodies a living tapestry of historical elegance. When you're choosing the right NYC suburb for your expat journey, make a remarkable decision and pick this one. Its rich history and heritage are evident in its well-preserved historic buildings and charming streets.
In 2023, Rye's real estate market saw a remarkable 8.0% increase in home prices, with the median price reaching $2.1 million. While this may seem steep and not a good way to save money, it is a testament to the high quality of life that it offers.
The Rye City School District consistently receives high ratings, boasting a student-teacher ratio of 10 to 1 and remarkable proficiency scores well above state averages.
For leisure and recreation, Rye offers a variety of parks, scenic waterfronts, and recreational activities. Whether you enjoy picnics in the park, sailing on the Sound, or a round of golf at the local clubs, Rye has something for everyone.
Conclusion
In the quest to choose the right NYC suburb for your expat journey, meticulous research is your compass. The data and insights you gather will pave the path to your ideal suburban haven. Equally important is recognizing the profound value of community. It's not merely a place you choose; it's a community you join. Building relationships, connecting with neighbors, and engaging in local events can transform a location into a home. As you embark on this exciting chapter, embrace the possibilities that await.