Reasons to Hire Professional Art Movers for Your International Move
Reasons to Hire Professional Art Movers for Your International Move
Moving out is stressful enough as it is, without having to worry about fine art. However, when you own art, you must pay special attention to it during the moving process. After all, art is usually fragile and gets even more delicate the older it is. As such, if you want to ensure your art doesn't get damaged when moving, you want to be sure that the movers you hire know how to handle it. Of course, this becomes even more important when moving internationally. We have put together a list of reasons to hire professional art movers for your international move to convince you.
Specific skills and experience with moving art
Professional art movers generally have a lot of experience handling fragile art pieces. As such, you can rest assured that your art will be safely transported over any distance. This is particularly important for international moves, as you could be moving to the other side of the world, such as from the United States to France. With moves that are this long-distance, art needs to be stored properly to protect it from the elements. And professionals who know how to handle art properly will ensure everything is taken care of properly. So, you can be confident that your artwork will arrive in your new home in the same condition it was when it left. Still, it pays to know the rules of art handling when moving. After all, you don't want to damage any precious pieces of art accidentally, so always be careful around your valuable art pieces.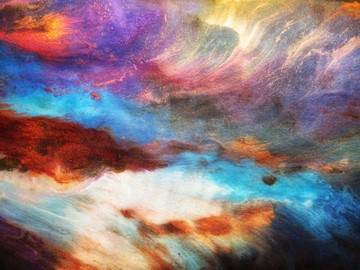 Properly packing every art piece
Every piece of art is precious and unique and needs specific attention when packing for the move. Professional art movers will ensure that every piece of art is properly packed. Safe packing is an essential part of preparing for the relocation itself, and with professionals, you can be confident that nothing will be overlooked. Additionally, they will ensure that only the highest quality packing materials are used to protect your art. And, if any art piece requires special packing, they will also see to it. However, your art isn't the only thing that needs proper protection during the move. All of your belongings should be adequately packaged, especially for an international move. When packing for the move, you should have a list of moving supplies and provide all the high-quality things to protect it with. You don't want anything to be damaged, so be careful when packing.
Custom crates for your art
There's no "one size fits all" when it comes to crates for art. Especially when it comes to particularly fragile pieces of art, the slightest movement inside a crate can damage it. Because of this, professional art movers will make custom crates custom fitted for your art pieces. Professionals can fit every piece of art in a suitable container with exact measurements. As such, even the most fragile piece of artwork in your collection will be perfectly safe during the trip. Any other movers would simply throw all of the art in universal boxes, but professionals will know how to handle everything during this process. As an additional security measure, foam or padding can be inserted into the containers to hold the art in place. When it comes to the rest of the move, however, you might want to read a professional's guide to moving abroad. It never hurts to be prepared when it comes to moving internationally.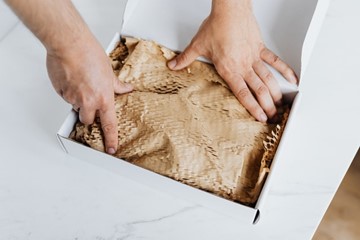 Art protection and insurance
While professional art movers know how to handle fragile and valuable art, accidents could always happen. As such, art movers offer insurance and protection for your art, within your budget, just in case anything happens. Of course, the hope is that everything will go fine and no problems will occur, but the possibility of an accident always exists. And, because of this, you should prepare for the worst. So, always insure your art when moving, especially when the move is international. Remember, the longer the distance, the more chances there are of something going wrong, so take precautions. Additionally, experts from Best Movers NYC have a database that can help you find a professional art moving company that offers this insurance. If your moving company doesn't provide art insurance, they're likely not confident in their ability to move the art without damaging it. So, don't take the risk with art movers who aren't willing to offer an art insurance policy.
Art installation upon arrival
Every art mover worth their salt also offers options for the art installation after delivery. Besides packing and moving the art, installation is the riskiest part of a move involving art. Installation can be complicated, especially regarding statues, so you should leave it to the professionals. The best art movers can offer every possible service in art installation, from something as simple as hanging paintings on walls to mounting large and heavy sculptures. And you can rest easy knowing that they won't damage any of the art (or your new home) during the process. Just remember, only trust movers who can prove their experience. Whether it's through reviews and testimonials or by recommendation from a friend, only hire art movers you can trust. And if you're impatient with moving out, learning how to fast-track your visa application is very helpful. You can also consider contacting a moving company in advance.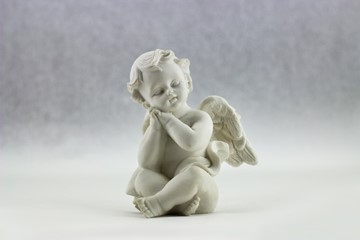 Reasons to hire professional art movers for your international move – closing thoughts
There are many reasons why you'd want to hire professionals to handle your art during an international move. After all, the longer the distance of the move, the more you have to be careful with your art pieces. And professionals know precisely how to ensure nothing happens to even the most fragile piece of art, no matter how far you are moving. And, once it arrives safe and sound, they can also make sure it is installed without any issue as well. We hope this list of reasons to hire professional art movers for your international move convinces you to give your art the care it deserves during a move, and we wish you a wonderful rest of your day.